Knee pain
The knee joint is the largest joint in the human body. Nowadays knee pain is such a normal problem, around us every 6 out of 10 people are suffering from this problem. Women are more likely than males to have significant knee problems. As time passes on a certain amount of wear and tear in the knee is inescapable but they should not drastically affect your knee movement. If you don't find any pain and swelling you need not worry about it but if you feel pain or swelling in your knees then consult with an orthopedic doctor.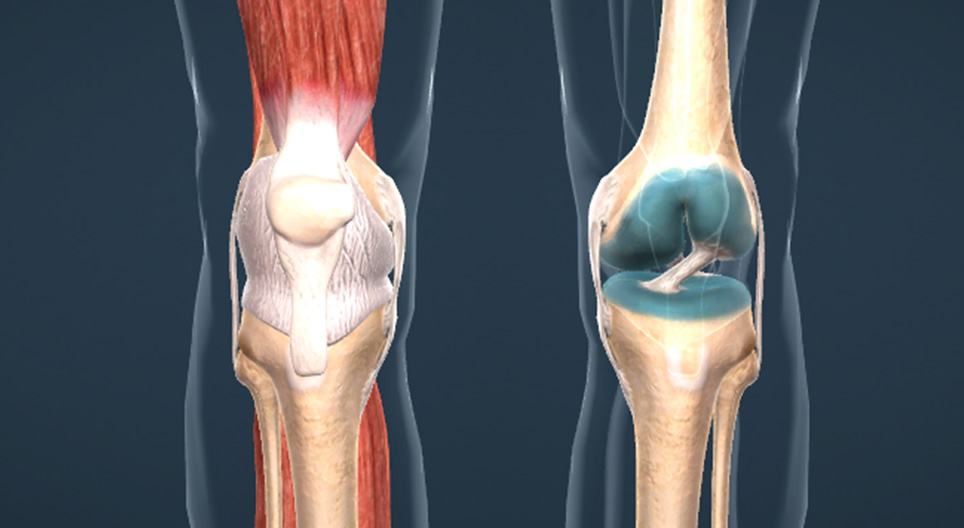 Causes of knee pain
1. Injury
Any of the ligaments, tendons, or fluid-filled sacs that surround your knee joint, as well as the bones, cartilage, and ligaments that make up the joint itself, can be injured by a knee injury. The following are some of the more prevalent knee injuries:
Injury of the ACL:-
An anterior cruciate ligament (ACL) injury is a tear in one of the four ligaments that connect your shinbone to your thighbone. People who play basketball, soccer, or other activities that require abrupt changes in direction are more likely to sustain ACL damage.
Fractures:-
During falls or accidents, the bones of the knee, including the kneecap (patella), can be fractured. In addition, patients with osteoporosis might sometimes sustain a knee fracture simply by taking an incorrect step.
Meniscus tear:-
The meniscus is thick, rubbery cartilage that sits between your shinbone and thigh bone and works as a stress absorber. If you suddenly twist your knee while bearing weight on it, it can tear your knee.
Knee bursitis:-
Some knee injuries cause inflammation in the bursae, the small sacs of fluid that cushion the outside of your knee joint so that tendons and ligaments glide smoothly over the joint.
Patellar tendinitis: -
Tendinitis causes irritation and inflammation of one or more tendons — the thick, fibrous tissues that attach muscles to bones. This inflammation can happen when there's an injury to the patellar tendon, which runs from the kneecap (patella) to the shinbone and allows you to kick, run and jump. Runners, skiers, cyclists, and those involved in jumping sports and activities may develop patellar tendinitis.
Also Read: Tips to Avoid Knee Pain & Injuries
2. Excess body weight:-
Even during everyday tasks like walking or going up and downstairs, being overweight or obese puts more strain on your knee joints. It also increases your chances of developing osteoarthritis by hastening the degradation of joint cartilage.
3. Injury in the past: -
It is more likely that you will damage your knee again if you have any of the injuries in the past because the knee gets weaker.
4. Muscle weakness or a lack of flexibility:-
Knee ailments can be exacerbated by a lack of strength and flexibility. Muscle flexibility can help you attain a full range of motion by stabilizing and protecting your joints.